A couple weeks ago, before my mother in law was off her feet due to foot surgery, they had three of the four C kids to visit. Baby Wyatt, stayed at home. So, I took some pictures of the kids playing. I have been in a photo taking rut lately and have been trying to get out of it.


The older kids were all posing, so it is rather difficult to get what I'd consider a nice picture.

Here is a sampling of the day.

Jolie, being weird: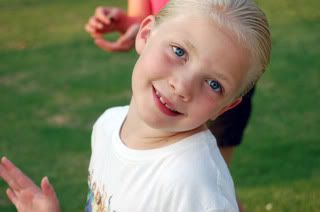 Gavin was using a crutch as a gun: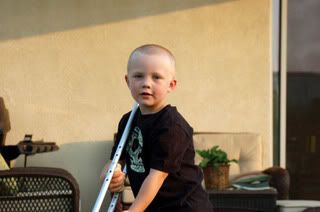 Cecily and Clara loved playing together. It was a constant cry for "Cessy" and "Cwara":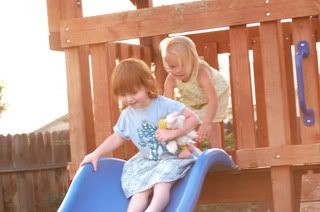 Notice Cecily wearing a robot shirt with a skirt. This is typical of what she likes.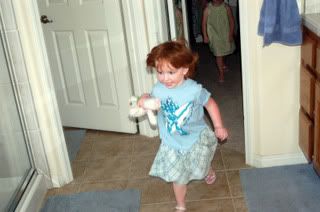 Landon sits still, so I got a few cute pictures of him: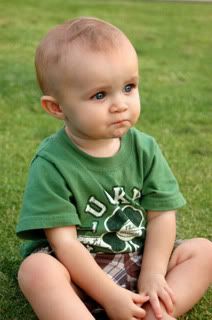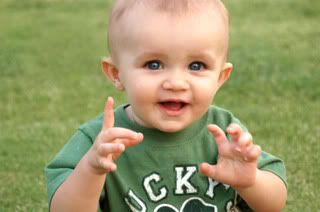 Emily and Landon: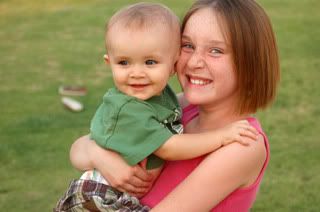 This tomato sorta tasted good!: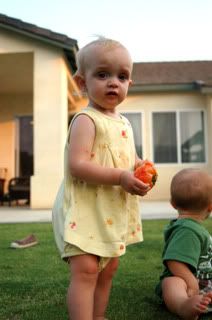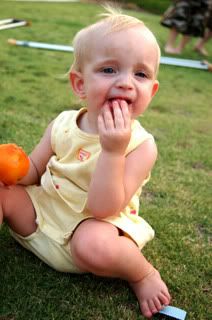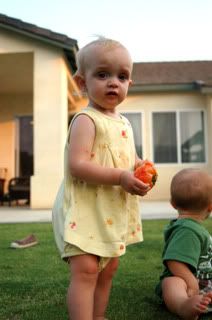 Hello!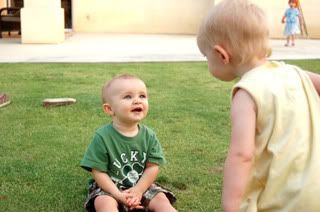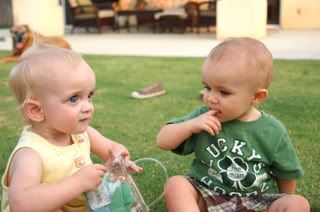 She's pretty cute!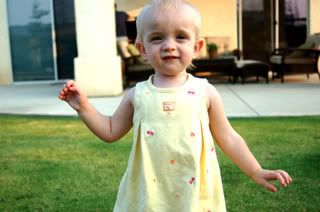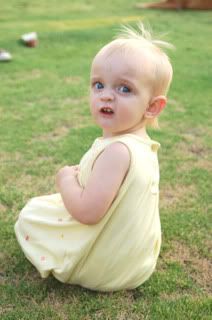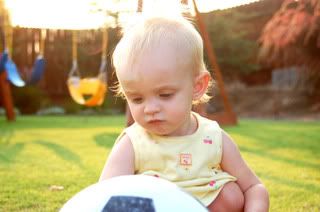 Clara's taking the slide: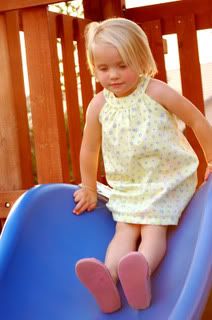 My pretty girl: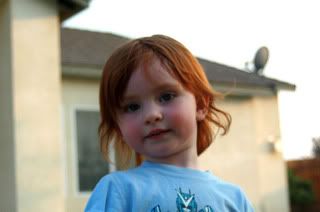 Aubrie and Landon: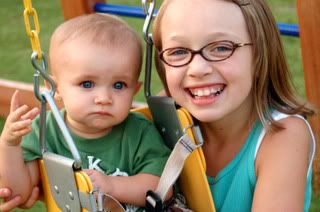 Aubrie with her flower and greens salad creation: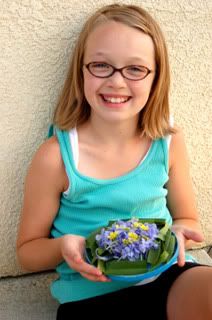 I hope you enjoyed!