Last Sunday, while Nate was watching the girls, they hid in the bathroom and Cecily decided to cut her hair and also do Cordelia's. Cecily's was mostly isolated to the top of her head, which now includes a couple bald spots. All I would have to do is shave the sides and Cecily could rock the mullet!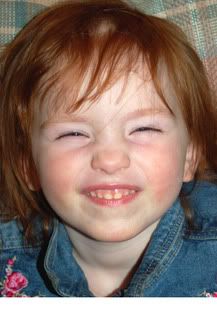 This is an after my fix, her longer bangs just looked bizarre, so I mad them all short.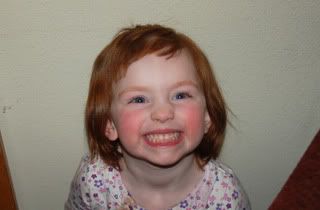 Cordelia got it all over. I ended up having to cut two inches off in the back, so no more pigtails for awhile.
Not a great picture: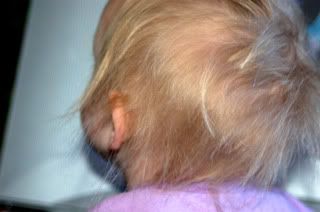 After the fix: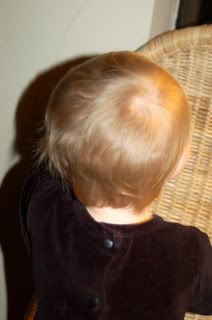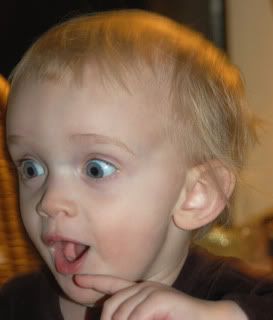 I was pretty sad about the whole thing, but it is just hair and will grow back!