This was about a week ago, at any rate, but here is the story:

I had made a quick search after the first encounter of scissors. Apparently, I did not catch them all. I have also learned that the kids like to tag team their mother sabotage.

Cordelia makes a mess. I clean it up. In the minute or two it takes to do that, Cecily has some scissors and is chopping away again. It wasn't too bad.

Here's the first iteration of the clean up hair cut: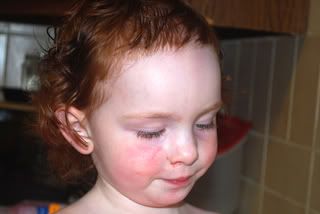 I did some extra trimming: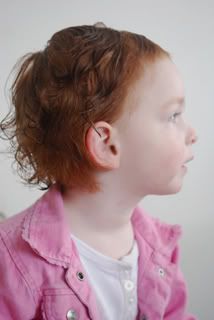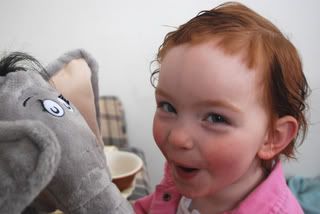 It is very short but I think it is cute!

I suppose I have learned my lesson, maybe not Cecily though!