OK, these pictures are not great by any stretch of the imagination. But hre are is an idea of our Halloween!

Nate was Wolverine (Huge nerd!), I was Rogue (slightly less nerdy!)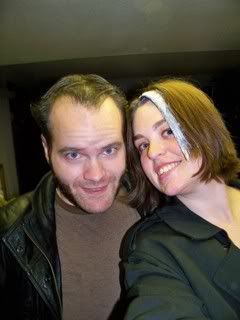 Cecily was the witch Kiki from "Kiki's Delivery Service"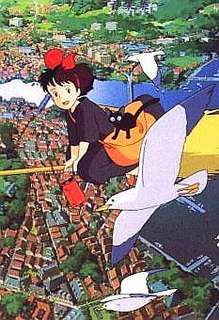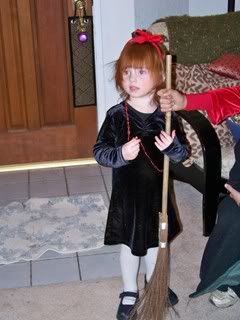 Cordelia was a pumpkin. She has a bit of an obsession with them now!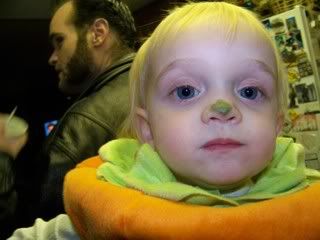 Kiki, Little Devil, Draco Malfoy, The Joker, and a Pumpkin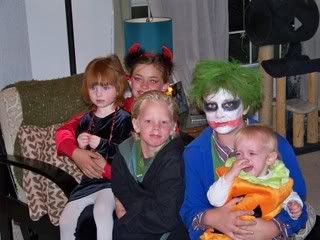 We went to the trunk or treat downtown. It was loud and crazy. Cordelia loved it. She thrives on craziness!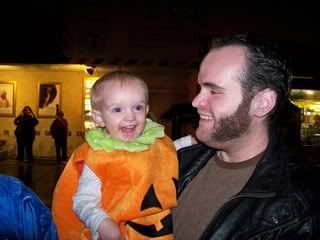 Cecily had a bit of a wardrobe malfunction. Her tights kept falling down.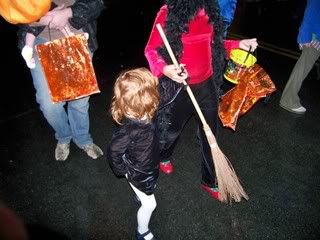 We also did one street of trick or treating. Both girls loved it! Even Cordelia banged on some doors. She would bang the door going, "Open, open!" When someone cam to the door, she would hold out her hands and said, "pease" and then "dey do!" She is so polite.

Then we had dinner at Maren's and Cecily smacked her nose on the stairs. She got a nice bruise for that, poor thing! That was basically our Halloween. Thrilling, eh?