So, the first weekend of the month, we had a H_____ family reunion in celebration of Grandpa H______'s 80th birthday. We had almost everyone there. 5 of the 6 kids and many of the grandkids and a handful of great grandkids were there.

Saturday, we had a swim party at the B___s: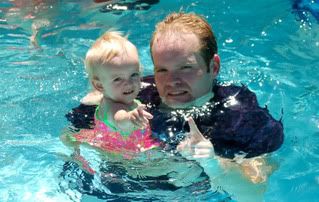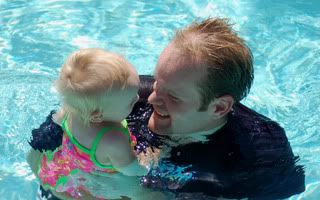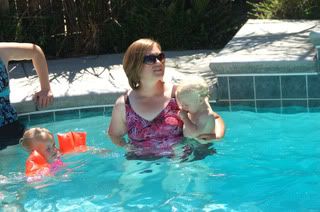 Jolie: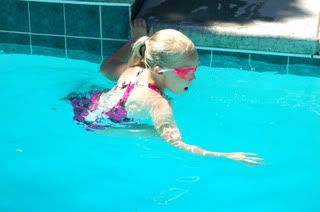 Valerie's little guy, Kristoffer, who really seemed to like me!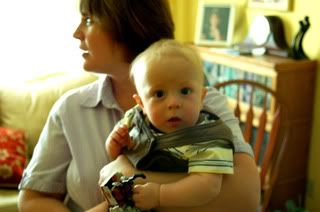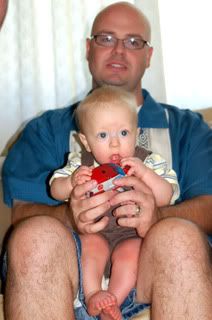 After the pool party, we hung out at my in-laws and the kids played:

My cuties: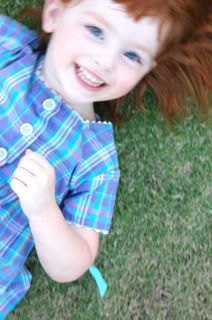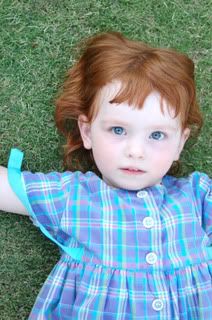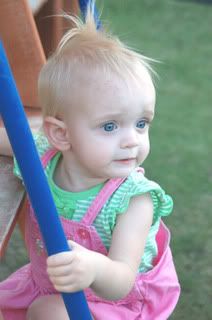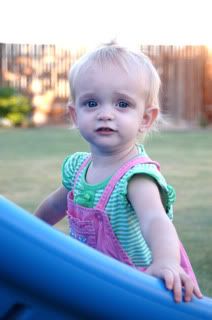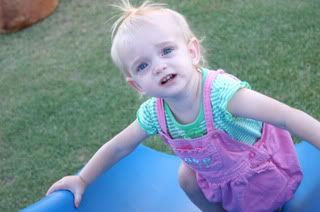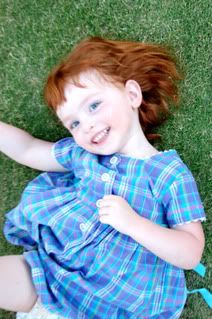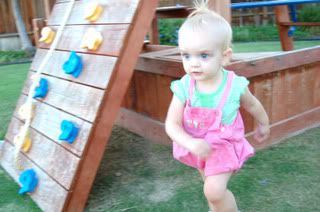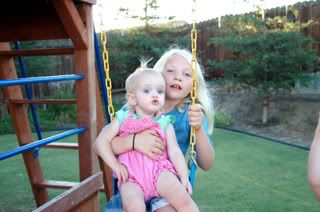 Jolie & Clara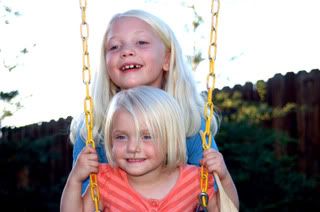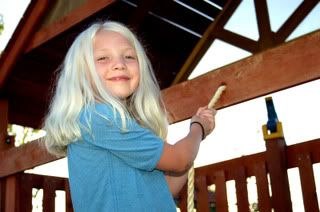 Swinging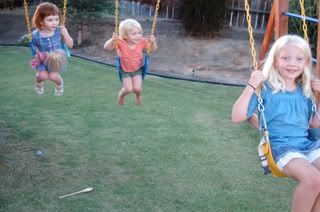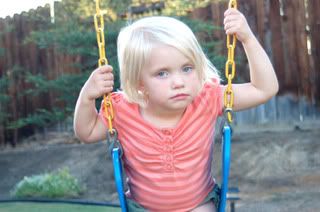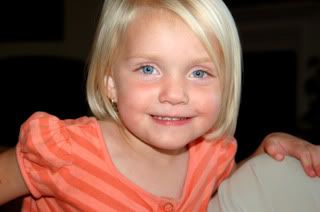 Wyatt's Ready For Battle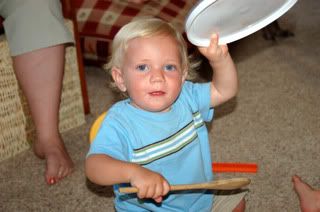 It's On!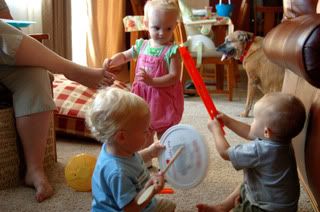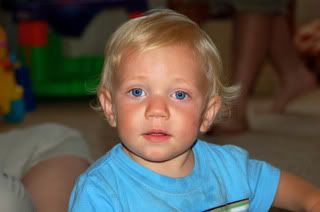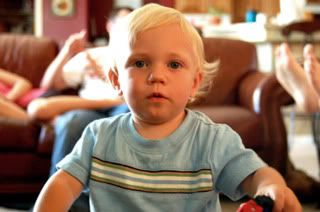 Landon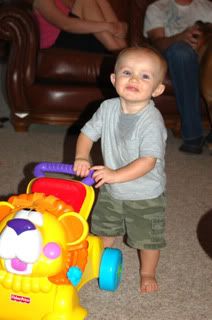 This is for blackmail: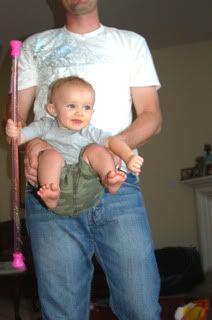 Lemme Out!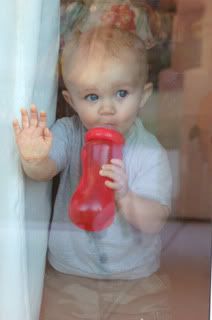 All three little ones together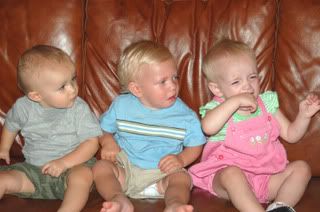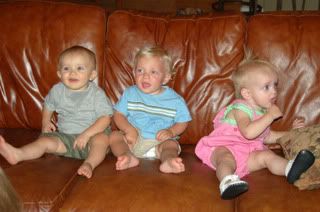 Sunday, we all went to church and then had lunch and a talent show:

The B__rs had their turn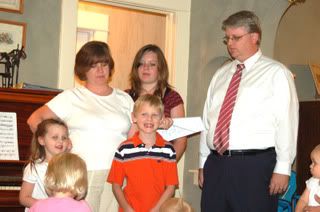 Jokes with Andrea: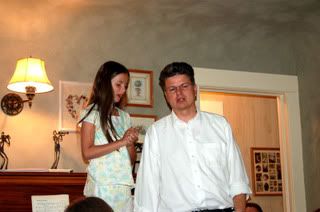 The Mens Choir!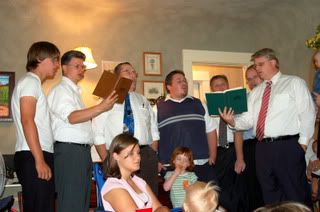 Marcus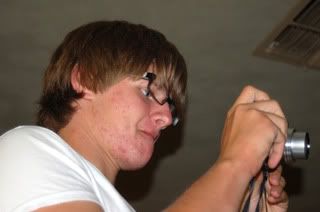 Grandma and Grandpa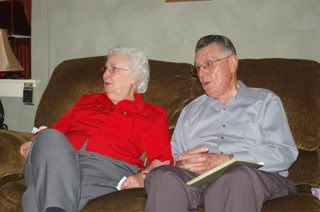 David played trumpet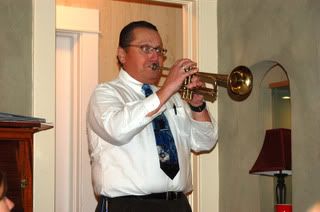 Poppa got to hold the mama's boy!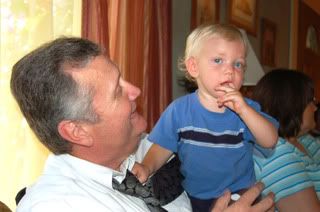 AND the mama's girl!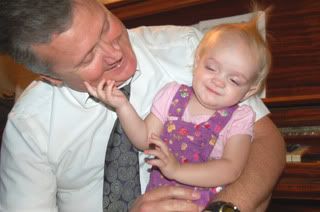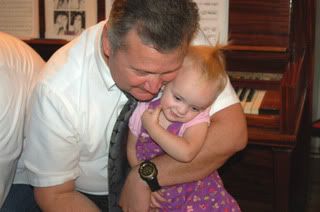 Enjoying the show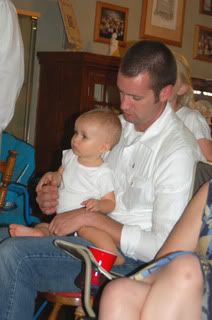 It was a tiring but fun weekend!